Contact Lancaster Manufacturing
We make it super easy for you to Contact Lancaster Manufacturing. You can send us an email, complete and submit the contact form on this page or you can even do it the old fashioned way – give us a ring.
As you may already know, but if you don't, the founder of Lancaster has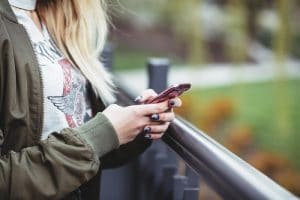 been in the ice cream/frozen custard industry since 2001. As our name implies, Tony manufacturers the frozen custard machines and equipment at his location in Escanaba, MI. Do you need a customized size? No problem – he can meet your needs. But what about starting your own ice cream store. Do you know what it takes?
There are many hiccups that can be encountered if you don't know the ins and outs of opening your own store. Tony has been consulting with entrepreneurs like yourself for many years and he started his own brand of consulting with We All Scream. We encourage you to save yourself from headaches, lost time and costly mistakes by requesting our free guide on how to open an ice cream store. Yes, we have horror stories about store openings that went terribly awry!!
How Can We Help?
Please complete the contact form below. Be as specific as possible so we'll know how we can help you. After receipt, we'll get in touch with you within two business days. Thank you for considering Lancaster Manufacturing with your frozen dessert needs.
Our Founder – Tony Carey
Tony has a bachelor degree in chemistry and an MBA. He started as a VP with a leading frozen dessert company. He has many years of experience and expertise as an ice cream store consultant.
Machines & Equipment
We offer new frozen custard machines, used/refurbished frozen custard machines and any equipment you need to operate a successful ice cream store.