Welcome to Our "Information About Ice" Cream Blog
We're glad to announce we updated our website in 2018
and will be adding blog articles on a regular basis.
The name of our blog is titled Information About Ice Cream. 
We realize the importance of adding Information About Ice Cream blog articles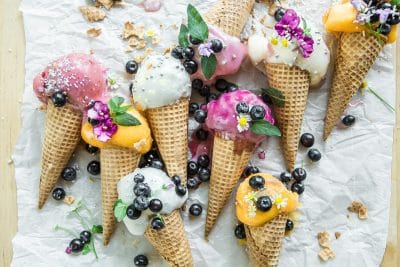 to our website. These blog posts will facilitate in educating entrepreneurs who want to venture into the ice cream/frozen custard industry.
If you poke around our website enough, you'll soon realize that ice cream is a standard frozen dessert. On the other hand, frozen custard is a premium "ice cream" that is richer and creamier. We wanted to make that distinction loud and clear to alleviate any confusion. It's our desire that current business owners in the food or restaurant industry, who want to add frozen desserts to their menu, will also benefit from these articles.
Ice cream is a treat that is enjoyed year-round all over the world. And for some entrepreneurs, opening an ice cream shop can seem like a rewarding and fun experience. But foodservice businesses are notoriously difficult to turn a profit with. And surely ice cream shops are no different, right? Well, it may surprise you just how profitable an ice cream shop can be. If you are interested in opening your own ice cream shop, we've written up a guide on maximizing profits. Read on to learn more! The [...]