Welcome to Our Information About Ice Cream Blog
We're glad to announce that we recently updated our website
and we'll be adding blog articles. The name of our blog is titled
Information About Ice Cream.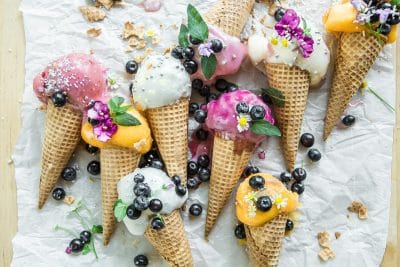 If you poke around our website enough, you'll soon realize that ice cream is standard and frozen custard is a premium ice cream. We wanted to make that distinction load and clear to alleviate any confusion. We realize the importance of adding Information About Ice Cream blog articles to our website.
These blog posts will facilitate in educating entrepreneurs who want to venture into the ice cream/frozen custard industry. It's our desire that current business owners in the food or restaurant industry, who want to add frozen desserts to their menu, will also benefit from these articles.
With that being said, we'll be adding more informative blog posts to our website in the near future. 
 Best Ice Cream Machines to Purchase in Orlando Looking for the best ice cream machines to purchase in Orlando? We are an Ice Cream  Machine Manufacturer located in Michigan. We serve the USA from Phoenix to Chicago to Orlando and all areas in between for their Ice Cream Machines needs.  Look no further than this complete list of the top-rated ice cream makers available to you and that we can help you to purchase and install! How much ice cream can you eat in a year? The average person eats 2 [...]
Buy a Frozen Custard Machine in Phoenix  Are you on the market to buy a frozen custard machine in the Phoenix area? Look no further than this complete list of the best ones to get! Lancaster Manufacturing is located in Michigan but sells and equips top-of-the line frozen custard machines and equipment to ice cream stores and restaurants across the country. There's no denying the appeal of dessert. Americans have a bigger sweet tooth than ever. In fact, 40 percent of Americans admit to eating [...]