Frozen Custard Machines for Ice Cream Store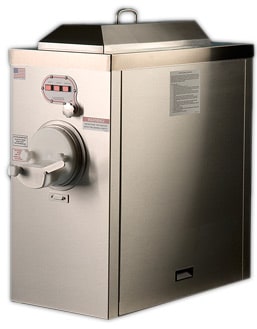 At Lancaster Manufacturing, we take great pride in providing frozen custard machines for ice cream store owners.
These frozen custard machines, and the other equipment, are of the highest quality. This excellence will assist the store owners to make their ventures a success.
We offer a wide assortment of frozen custard machines for ice cream store and there are a variety of options.
Some of the equipment we carry or have access to are detailed in the sections below.
New Frozen Custard Machines
Our frozen custard machines for ice cream store were specifically designed to create the smoothest, richest, most luxurious ice cream you've ever tasted. Whether your store is large, small or somewhere in-between, we have a variety of equipment to meet your specific set of needs. Here are some of the options you should consider when purchasing frozen custard machines for ice cream stores.
Countertop or Floor Model
The first decision you'll need to make is what size machine your business will require. The size of the machine you purchase doesn't depend solely on the amount of space you have to work with. What you really need to consider is how much ice cream you plan to serve and how many flavors you'd like to offer.
For example, would you like to add a single flavor of frozen custard as a menu option at your restaurant?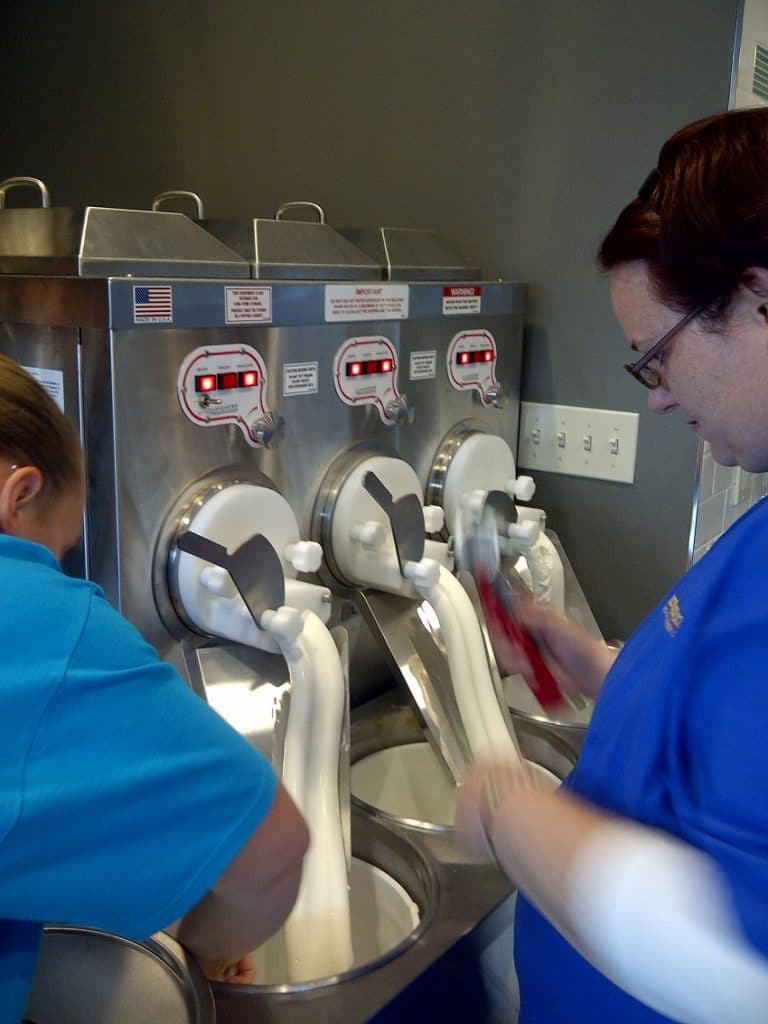 Or maybe you want to offer affogatos and coffee milkshakes at your coffee house. In these two cases, you would only need a counter top model.
That's because the ice cream is simply an addition to your current menu and you would only need one flavor. However, if the primary focus of your business is ice cream and you want to be able to provide lots of different flavors, then you'll probably need to opt for a floor model.
Single, Double or Triple Barrel
Another option to consider when buying frozen custard equipment for ice cream stores is how many barrels your machine should have. The primary considerations here are how much custard you want to dispense per hour and how many flavors you want to offer. Each barrel is capable of producing up to 11 gallons of delicious frozen custard per hour. Of course, that means that a double barrel machine can produce twice that amount while the output of the triple barrel will be 33 gallons per hour.
When it comes to flavor options, some business owners are content to offer just one or two flavors per day, using those as a base for sundaes, mixers, milkshakes, etc. But one of the most popular trends these days is frozen custard shops where customers serve themselves and pay based on the weight of the product. Stores like these often have anywhere from 6 to 10 different flavors at a time.
So before purchasing frozen custard for ice cream stores, make sure you have an idea how many flavors you'd like to offer and the hourly output you'll need.
Air Cooled or Water Cooled
You'll also have the option to choose how your frozen custard machine is cooled.
Water cooled equipment is a popular choice because it's a bit quieter than air cooled frozen custard machines for ice cream stores. These are often the best option when you plan to have multiple machines in your store. But the downside is that you need to run a water line to the equipment and have a drain for run-off.
If you only need one machine, then you might be more inclined to choose the air cooled option. This is also a good choice if you want to have a more flexible layout and move your machine around from time to time. But keep in mind that air cooled machines produce excessive heat, so they'll need to be used in conjunction with a condensing unit.
Dipping Cabinets
We offer high-quality dipping cabinets with individually refrigerated buckets. Our cabinets provide superior cooling to preserve your precious product while remaining energy efficient. All of our ice cream dipping cabinets have wheeled bases, making them easy to move whenever you need to.
Dipping cabinets are available in a variety of sizes, holding anywhere from 2 to 5 containers of ice cream. The height of the cabinet can be customized to your specifications. The interior of the cabinet is designed to carry either 3 ½ gallon round containers or 4 gallon square buckets – the choice is yours!
Pre-Owned Equipment
In addition to offering new dipping cabinets and frozen custard machines for ice cream stores, we also offer pre-owned equipment. We carry brands like Ross, Leon's, Carvel, and Electrofreeze, just to name a few. Our pre-owned machines are fully refurbished to make sure you get the best equipment your business needs.
We can also supply you with any other equipment you may need to get your store up and running. We may specialize in frozen custard machines for ice cream stores, but we offer so much more!
Whatever type of equipment you're looking for, we can help you out – from walk-in freezers to coffee makers and everything in between. There's no need to waste time trying to get different equipment from a variety of sources. Just let us know what you need, and we'll be happy to offer you a full equipment package at a reasonable cost.
If you'd like to talk about what frozen custard machines for ice cream store you'll need to make your business succeed, just give us a call at 877-356-6176.  If it's more convenient, shoot us an email at tcarey@lancastermanufacturing.com or complete our contact form. We look forward to talking with you soon!