Opening a Self-Serve Ice Cream or Frozen Custard Store
Suppose you're considering a business that is both popular and cost-effective. Why not consider opening a self-serve ice cream or frozen custard store. These shops are a hugely popular and growing trend. You will find them in strip malls, enclosed malls, airports, and even large offices or complexes.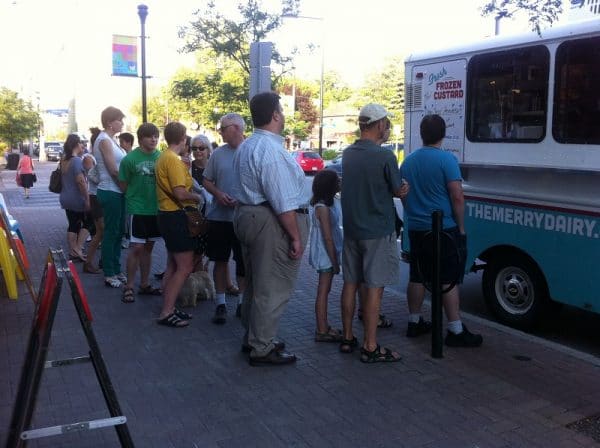 There are advantages to offering self-serve custard as opposed to operating full-service stores. Obviously, you will need fewer employees as the customers do most of the work. Happy kids and families will make their own frozen concoctions.
The typical self-serve ice cream shop can offer more flavors to the customers, typically six to ten different flavors; however, many machines are needed to accommodate the desired flavor offerings.
Customers see these stores as a destination more than an impulse buy. They know this will be an experience that they will do for fun more than just a dessert treat. Self-serve custard stores offer not only a variety of flavors but also a variety of toppings.
The Experience:
First, you will make the customers know that they can test the flavors. You will need one or 2-ounce taster cups. These can be made of paper instead of plastic, so you remain environmentally conscious. This will be important, especially to younger customers, who are cautious about going green.
When customers enter, make them understand that you encourage them to try the flavors before starting the process of creating their frozen masterpiece. Having several choices of custard and many choices of toppings will be enticing to them, and a big reason why they choose your store over a traditional ice cream or custard store.
Once a decision is made, they will then have the option to choose the size cup they want. They are in total control of the size of the portion. This is important to most people, especially parents, when dealing with small children whose eyes may be bigger than their stomachs. Being in charge of their portion size also means they are in charge of their budget and what's best for their diet restrictions.
The fun of the experience starts with pulling the handle and releasing the smooth and creamy custard's swirl into the cup they've chosen. But it gets exciting when they begin the daunting task of adding toppings.
Warm toppings like hot fudge and caramel, soft, chewy marshmallows, gummy bears or worms, and crunchy options like nuts and sprinkles or cookies and candy options will have customers swarming about working on creating their perfect concoction.
The best part of this is the interactivity. It's pure fun for family and friends who come to enjoy the end result and the process.
Are Self-Serve Ice Cream Shops Cost-Effective?
Customers pay by the ounce for the ice cream, frozen custard, and the toppings they choose. For the owner of a shop like this, that means that there is very little loss of product. Every ounce is weighed and measured and paid for by weight.
How Difficult are Self-Serve Ice Cream Stores to Run?
Self-serve ice cream shops are easy to operate and maintain, mainly because they don't need a lot of employees sitting around waiting for customers to come in. You will have less to pay in salaries, Workers Comp, and benefits. You will need someone to man the register and prep the toppings. You or your employees will need to cut fruit, continually check the levels of the topping containers, and pour the mix into the machines. And, of course, there is the cleaning. Self-serve can mean some spills and messes made by the customers. You will want to keep the store clean not only because a clean food environment is more appealing but also because food inspectors will come by to check on the store regularly and without warning.
The more machines you have, the better, but that also means more cleaning. Machines need to be cleaned at least twice a week to ensure the ice cream is at the highest possible quality. The best choice for equipment in a self-serve frozen custard store would be water-cooled machines. They're quieter than air-cooled frozen custard machines, but they do require that you run a water line to each machine and have a drain for the run-off.
If you have any questions about how to plan and build a self-serve frozen custard store, we would love to talk with you.