Welcome to Our Information About Ice Cream Blog
We're glad to announce we recently updated our website
and will be adding blog articles on a regular basis.
The name of our blog is titled Information About Ice Cream. 
We realize the importance of adding Information About Ice Cream blog articles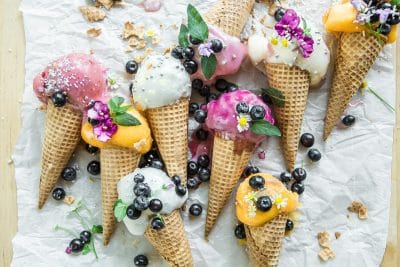 to our website. These blog posts will facilitate in educating entrepreneurs who want to venture into the ice cream/frozen custard industry. 
If you poke around our website enough, you'll soon realize that ice cream is standard and frozen custard is a premium ice cream. We wanted to make that distinction loud and clear to alleviate any confusion. 
It's our desire that current business owners in the food or restaurant industry, who want to add frozen desserts to their menu, will also benefit from these articles.
 Choosing Frozen Custard Equipment Choosing frozen custard equipment can be something of a challenge. The purpose of this article is to provide some basic tips on how to select the correct machinery for your business. If your customers love ice cream, Gelato or soft serve, then they'll probably also like frozen custard. It's one of the most decadent and rich frozen desserts out there. However, in order to be able to make truly spectacular frozen custard, you need the right equipment. The t [...]