Store Marketing During Holiday Events
Store marketing during holiday events should not be overlooked. Major holidays are a time of high activity in any retail environment Your ice cream store is no different. Consumers will be out in droves. Your competitors will likely be doing whatever they can to come out on top. If you fail to spare any thought here, then you could end up behind in profits.
We don't want to scare you. However, making that mistake over too many holidays could see you struggling to break even. That's because, in any shop, that holiday profit-boost helps weather quieter times. You could say that getting holiday events right in your ice cream shop is vital for your success.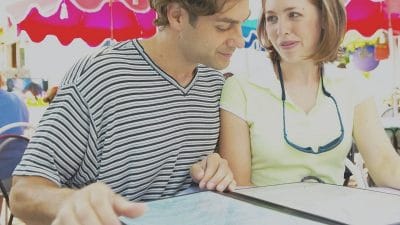 There's no need to panic. Jumping on the holiday bandwagon is easier than you might imagine.
All you need to do is consider these three essential pointers for getting it right.
Promotions are Most Important of All: First of all, never forget how essential promotions are to store marketing during holiday events. If you keep offering your usual menu and prices, you aren't giving customers any reason to come to you. Even worse, you can bet that your competitors will steal them away with all manner of holiday-based goodness.

Your best bet here is to provide limited special menu items based around the holiday in question. These are fantastic as they insight urgency. Customers won't be able to resist at least giving these limited options a try. You might even find that they buy more than normal if they like what you're offering and know that it'll soon be gone.

To take things further, it may even be worth including holiday-based offers. For example, buy one get one half-price. That way customers will be queuing out your door rather than looking for better options elsewhere.

Don't Forget to Tie in with Community and National Events: The best thing about the holidays is their ability to bring us together. That's why it's always worth considering community and national events when it comes to your holiday event marketing. Tying your event with national goings on or news stories shows you're a company with a moral compass. It also allows you to appeal to people who might not have looked twice otherwise.

Equally, timing your event to coincide with community events like fairs or walks can be a fantastic way to gain more customers. Holding a late-night party, for instance, could work well if there's a local fair going on throughout the day. Even better, this forethought will ensure you'll be the only open ice cream shop on the block.

Make it Dramatic: The best event marketing makes a statement. There's no better way to do that than by getting dramatic with offerings which become connected to the holiday. Take the Starbucks pumpkin spice latte as an example. Many people now consider this a staple part of fall. By going all out with large ice cream offerings and all the toppings, you too could become a holiday staple for hundreds.