Tips to Buy Frozen Custard Machine in Houston and Other Cities
This article will outline multiple Tips to Buy Frozen Custard Machine in Houston or any of the outlying cities such as Galveston and Beaumont. The perfect frozen custard machine for your Houston business just got easier with these tips and tricks to help find the right machine for you!
Looking for a cool way to make some hot cash? If so, you may want to consider investing in a frozen custard machine. Aside from tasting great and making for a fun treat, the frozen dessert industry is remarkably profitable, shipping 8.07 billion dollars worth of product per year!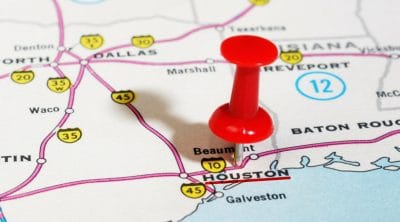 And whether you're looking at franchising a frozen custard shop or just want to add the delicious treat to your menu, adding even one custard machine to your Houston business can add extra profit. Of course, a custard machine is a big investment and it's important to get your money's worth. Here are a few things to consider when purchasing a frozen custard machine for your Houston business.
Several Tips to Buy Frozen Custard Machine in Houston
Why Frozen Custard? If you're considering adding frozen desserts to your menu, you're likely curious about the age-old frozen custard vs. ice cream debate. So what exactly is the difference? The primary difference comes down to ingredients. Ice cream consists of a mixture of milk, cream and sugar. Frozen custard, on the other hand, consists of milk, cream, sugar and at least 1.4 percent egg yolk. Frozen custard is denser than soft serve and typical ice creams. The product is more solid (denser) and, because it is frozen faster than typical ice creams, the ice crystals that are formed are smaller and more evenly dispersed creating a smoother mouthfeel.

Consider Buying a Used Frozen Custard Machine: If you're looking for a fantastic way to make some money without spending a fortune, a used custard machine may be for you. Make no mistake, purchasing a pre-owned machine doesn't mean you'll get an inferior product. In fact, most manufacturers have a rigorous inspection process that each machine must pass. Then, once a machine is deemed fit for resale, the manufacturer will clean and make any repairs necessary. In short, you're saving money while buying a machine that may as well be new.

What Type of Model Should You Get? Understandably, frozen custard machines aren't a one-size-fits-all type of equipment. Every business has its own unique needs that determine the right type of machine. First and foremost, you'll want to consider how much frozen custard you intend to sell. This will help you decide whether you need to buy a single, double or triple-barreled machine. The number of barrels determines how much custard a machine can produce. A single, for instance, produces only 11 gallons per hour. Whereas, a triple is capable of producing 33 gallons per hour.

Don't Forget Support: Finally, it's important that you buy a custard machine from a company that values your business. You shouldn't be left high and dry if something goes wrong with your machine. Always inquire about a manufacturer's support offerings before agreeing to a purchase to ensure you're back up and running in no time.
Summary of Tips to Buy Frozen Custard Machine in Houston
Choosing the right frozen custard machine for your Houston-based business deserves plenty of thought. Make sure you've considered the unique advantages of custard, whether you'd like a new or used machine, which type of machine fits your needs and how you can receive support.
If you're interested in purchasing a custard machine, make sure to get in touch with us!