How to Choose Correct Frozen Custard Machines
Following are some tips on how to Choose Correct Frozen Custard Machines. If you want to make frozen custard in your ice cream parlor, you need the right equipment.
Of all the frozen treats out there, none are quite as indulgent as frozen custard. Unlike traditional ice cream, soft serve or even gelato, frozen custard is a thicker, denser and more decadent dessert.
Because of its unique makeup, how to choose correct frozen custard machines to create your classic frozen custard can be a bit tricky.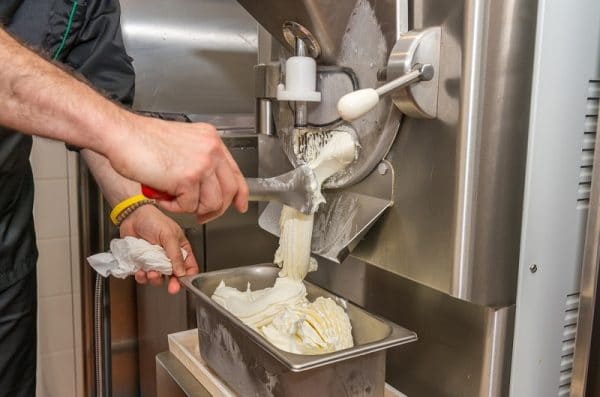 A Few Things to Consider to Choose Correct Frozen Custard Machines for Your Business
Do You Need Some Help Figuring Out Where to Begin? The Following Tips are Excellent Starting Points.
How Much Custard Do You Want?

The first step in selecting a frozen custard machine is determining how much custard you're going to want to produce. Once you figure out how much custard your business will likely serve during peak hours, you can start looking at machines.

If you're planning on catering events or don't expect to sell all that much custard, you may want to consider looking at countertop models. What countertop machines lack in capacity, they make up for in mobility. Additionally, countertop models can save you precious floor space, which could be a plus if your business is not custard-centric. If your business sells nothing but custard, you'll need a floor model.

On top of that, you'll need to figure out how many barrels each machine should have. Every custard machine is different, so you'll need to check the specs to figure out exactly how much it can produce in an hour. As a general rule of thumb, the more barrels the machine has, the bigger it will be and the more custard it will produce.

Machine Design

Self-serve stores are currently in style. But, running a self-serve frozen custard shop can present a separate slew of potential problems. Full serve machines can give you a little more wiggle room to experiment while creating large daily batches. Keep in mind they aren't as consistent as self-serve machines.

Whatever you decide, you want to make sure all of your frozen custard machines are accessible from all angles. You should be able to load ingredients, extract product and clean your machines efficiently.

Air Cooled vs. Water Cooled

The most significant ingredient in frozen custard is temperature. Without the cold, you're left serving plain old custard. Air cooling systems can give you a lot more freedom in designing the layout of your store because you can set them up anywhere you have access to an outlet.

Air-cooled units tend to produce a lot of excess heat and noise. If you only plan on having one machine or moving your system around, an air-cooled system may be the best option for you. Air cooled machines require a condensing unit hooked up to the machine (similar to a home air conditioning unit). They may be inside the actual machine (self-contained); although, it's more common for the units to be located outside the building. The advantage of this method of cooling is that the air used to cool the machine is free and compressors are located away from the machine. Therefore, the machine generates less heat in a kitchen or restaurant area.

Water cooled machines require a water source and access to a drain. They are cheaper to install than air-cooled machines, but you'll have to pay ongoing utility bills for the water used to cool the machine. Subsequently, this can be a significant cost as you need about 8 gallons of water to make a gallon of custard.

Overall Cost

Everything in the business world boils down to cost. It may be tempting to pick a cheaper frozen custard machine, but you'll likely end up spending much more on repairs and maintenance down the line. Remember to think of your frozen custard machine as an investment rather than an outright cost. Spending a little extra now will save you and make you a lot down the line.
Conclusion on How to Choose Correct Frozen Custard Machines
If you want to create classic frozen custard, you need the right machine to do it. Deciding how to select the appropriate frozen custard machines may seem like a daunting task. Fortunately, it can be pretty easy if you know all your options. Are you ready to set up shop? We have all the machines and equipment you may need to open up your very own frozen custard parlor.
Visit our blog for additional articles, gather some information from other sections on our website, grab a copy of our Free Guide to Open a Store and finally schedule a call with Tony Carey at  855-534-7999. Do all of the preceding steps and you'll be well on your way to having fun making frozen custard and monetary profit as well!