How to Open an Ice Cream Shop
Everyone loves ice cream, but have you ever considered turning your favorite dessert into a business? Learning How to Open an Ice Cream Shop of your own is great for a lot of reasons:
Free ice cream
Financial freedom
Passive income
Like anything worth doing, it will take some work and getting started can be overwhelming. Don't get a brain freeze because we've done a lot of the work for you. Here at Lancaster Manufacturing, we always approve of someone following their dreams.
That's why we've gathered all the information you need on how to open an ice cream shop. As a result of this work, in this article we'll go over the perks of opening an ice cream shop and the step-by-step process on how to do it. Grab a spoon and let's get started.
Why You Should Learn
How to Open an Ice Cream Shop
The average American consumes more than 23 pounds of ice cream per year. Ultimately, that equates to 48 pints of ice cream a year! About 90% of Americans indulge regularly in frozen treats. It's the perfect way to blend your love of sweets with your love of entrepreneurship. These stats prove ice cream is still a lucrative market to dive into.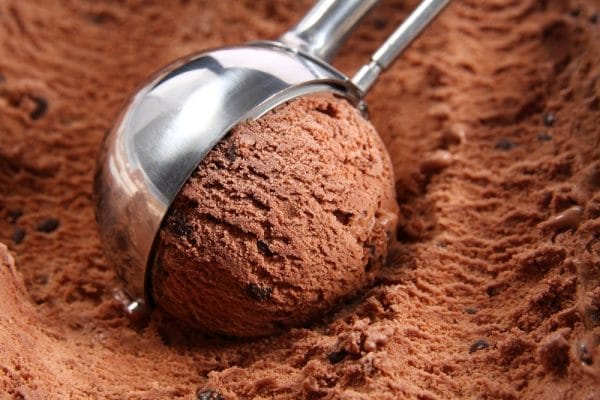 Let's Dig in on How to Open an Ice Cream Shop
Find out exactly what to do to get your dream off the ground — and into someone's mouth. When it comes to starting any new business, there is a lot to think about and consider. Consequently, we've laid out the short list on how to open your ice cream shop.
Research, Research and Research Some More

Remember, you can never research too much. Those who fail to plan, are planning to fail so here is a list of some of the things that should be on your mind. After you've thought through these things and gotten the legal stuff out of the way, we can move on to the fun stuff like renting space out and buying equipment.

Small business or franchise?
Market research: demographics, competition, target customers
Prediction of sales based on location, seasons, competition and supply
Licensing from the health department
Registering your business
Business structure
Funding and loans
Location and lease
Writing a business plan

Getting Your Shop Ready

The first part of this is buying or leasing the location of your place. An ice cream shop can be anywhere from 400 to 4,000 square feet. Additionally, keep in mind car and foot traffic and whether or not you are providing a spot for people to indulge in their dessert.

Now it's time to purchase or lease the necessary ice cream machines and buy all your supplies. For the best prices, check out wholesalers or shops that have recently gone out of business.

Hire and Train Your Staff

You're almost there but before you open shop, you'll need someone to run it and they'll need training. Some great options for finding employees are college campuses and job fairs or even a flyer at the local high school.

Now that you know all the major steps on how to open an ice cream shop, you are well on your way.
We All Scream for Ice Cream
If you are ready to pursue your dream and open an ice cream shop today and need more in-depth information on where to start, we can help. From finding your ideal location and choosing the perfect equipment, to training your employees and finding customers, we've got you covered.
Check us out at Lancaster Manufacturing and get your free, in-depth guide on how to open an ice cream shop. This free guide covers everything you need to know before you open up shop.